Building applications for AI demands real intelligence from developers
Artificial intelligence apps that learn from experience are behind the wheel of self-driving cars and are poised to do more. Know the speed limits and how to get started quickly.
Developing applications for the cloud is yesterday's news. The new vista is artificial intelligence, the ability of applications or devices with embedded software -- think self-driving cars -- to learn from their experiences and continually improve. The challenge for developers is that AI goes far beyond cranking out lines of code to encompass other disciplines, including advanced mathematics, analytics and deep learning. In other words, if you're building applications for AI, there are many things to know before approaching the starting line.

Download this free guide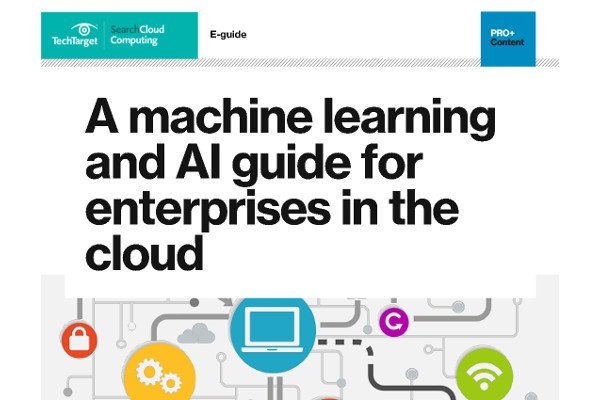 PDF: A machine learning and AI guide for enterprises in the cloud
AI and machine learning are becoming widely available, but most organizations lack the skillset to utilize them. The A machine learning and AI guide for enterprises in the cloud essential guide helps you overcome the key challenges preventing your from leveraging these technologies via cloud services. Download the full guide for more related content.
Understand what AI is -- and isn't. AI is not a digital counterpart to broad-based human intelligence. Applications for AI, like all applications, are task-oriented -- designed to do one thing and do it well. A cloud-based AI app can examine medical test results and MRI images to arrive at a diagnosis or recommended treatment regimen more quickly and accurately than a physician, but it's not going to replace the surgeon who's about to perform heart surgery.
Set limits. AI isn't likely to beget battling bots intent on enslaving humankind. Nevertheless, best practices for building applications for AI urge setting limits on its decision-making capabilities. People need to remain the ultimate arbiter. While sifting through hundreds of résumés to find an ideal candidate is a good fit for an AI app, making the final choice and extending a job offer are best left to humans -- for now.
Leverage existing technology. Artificial intelligence as a service is alive, well and maturing quickly. These platforms offer proven technologies and expertise to help execute your AI project. Amazon, Google, Microsoft, IBM and Salesforce offer natural language understanding, automatic speech recognition, visual search and image recognition, text-to-speech, and machine learning.