Mobile software guide to BI, ALM and development
Mobile software guide to BI, ALM and development
Introduction
Mobile software has crossed over into many technologies and businesses. In this ever-changing topic, it is hard to keep up with all the news. This cross-site mobile software guide covers news, tips, expert advice and conference coverage on all things mobile. 
1

Mobile BI

-
Mobile business intelligence news and advice
Learn about mobile business intelligence in this section. Get the latest news on mobile BI apps, device development and moving mobile apps to business needs successfully.
2

Applications

-
Mobile applications alter IT's course of action
Learn how mobile applications are changing business practices. Get the latest news on SaaS and PaaS providers, BPM platforms, native applications and more in this mobile applications section.

Download this free guide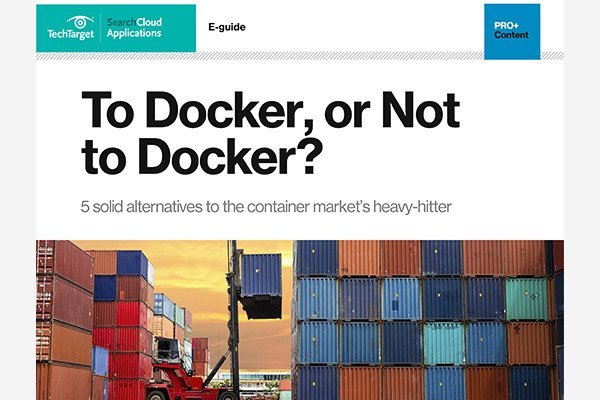 Instant Download: 5 Solid Alternatives to Docker
In this guide, 20-year software development expert Mark Betz outlines 5 alternatives to Docker, complete with hands-on advice.
3

Mobile ALM

-
Mobile application lifecycle management tips
Mobile application lifecycle management can be a challenging process. Learn about what challenges you'll face and strategies for best practices to solve them. This mobile ALM section includes news, tips and expert advice on mobile ALM.
4

Development

-
New strategies for mobile developers
Testing, security and QA are part of the development process. Get a better understanding of the deployment steps in this mobile development section with news, tips and advice from developers and users.
5

Mobile news and advice

-
News and views: Overcoming mobile challenges
Mobile was at the forefront of many of the software technology conferences in 2013. Find out what the keynotes discussed, what users were saying and learn the key takeaways in this mobile news and views section.
6

Mobile BPM quiz

-
Test your mobile BPM knowledge
How much do you know about your mobile business process management? Take this quiz and find out.
Take the quiz