Manage
Learn to apply best practices and optimize your operations.
Cloud application performance management: Doing the job right
Cloud application performance management is increasingly important to every organization whose business relies on a cloud environment. This guide offers expert advice for taking an effective approach.
Introduction
Just as with other infrastructures, application performance is a key metric in most cloud environments. But many companies aren't yet using cloud application performance management or monitoring tools -- or aren't using them effectively.
This guide, packed with information from SearchCloudApplications.com and other TechTarget sites, offers a multifaceted view of cloud application performance management, including real-life examples of the approach in action. Read the articles, browse the glossary and view the video to learn about using cloud application performance management to achieve optimal performance and availability.
1

Working with cloud APM

-
Cloud APM issues, benefits and future
Learn about working with cloud application performance management. What are the issues with cloud APM and what are effective tips for working out these kinks? Find out the latest on cloud APM and what is in store for the future of this cloud space here.
2

APM tools

-
Cloud APM tools
What are the necessary cloud APM tools? How effective are they? What is the difference between a service and a tool? Learn about cloud APM tools in this section.

Download this free guide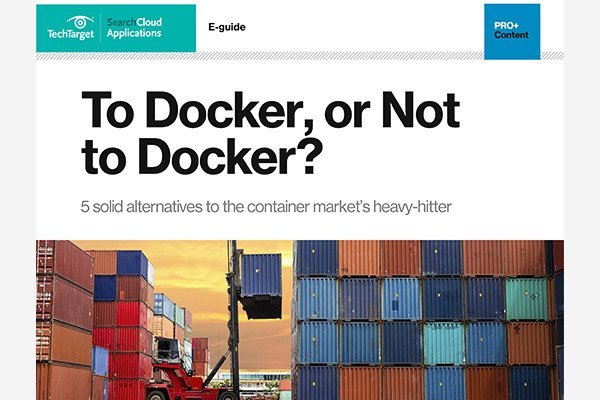 Instant Download: 5 Solid Alternatives to Docker
In this guide, 20-year software development expert Mark Betz outlines 5 alternatives to Docker, complete with hands-on advice.
3

Optimizing Cloud APM

-
Cloud APM expert video
Learn how to best optimize cloud application performance management with advice from industry experts.
Video
Application performance management is more difficult and necessary than ever to the business. This webcast advises CIOs on how to get APM up to snuff.
4

Glossary

-
Cloud app performance terms
What exactly is application performance management? Fine-tune your knowledge with this glossary of terms relevant to the topic of cloud app performance.