tashatuvango - Fotolia
Q
Evaluate
Weigh the pros and cons of technologies, products and projects you are considering.
Is single-tenant SaaS still viable?
Is single-tenant SaaS still viable? Do cloud providers even offer true single tenancy? What are some examples of SaaS single-tenant apps?
Most cloud offerings use multi-tenant hardware because it is much cheaper and offers better scalability than single-tenant SaaS. If you have a client that only accesses your service in the morning and another that works at night, having each of them on their own hardware means you need twice the hardware. Sharing hardware means you only need enough to support the heaviest load, not their combined load.

Download this free guide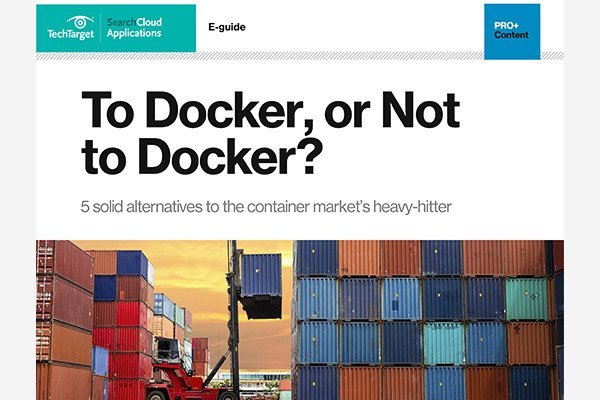 Instant Download: 5 Solid Alternatives to Docker
In this guide, 20-year software development expert Mark Betz outlines 5 alternatives to Docker, complete with hands-on advice.
By submitting your personal information, you agree that TechTarget and its partners may contact you regarding relevant content, products and special offers.
You also agree that your personal information may be transferred and processed in the United States, and that you have read and agree to the Terms of Use and the Privacy Policy.
Single-tenancy isn't necessary to use with your own application. It's only really useful if you're splitting your application away from other developers. It's perfectly viable to have your application on single-tenant hardware, but it's not viable to split a software as a service (SaaS) instance onto its own hardware.
Some infrastructure as a service providers offer customers single-tenancy to a degree. You will be using servers dedicated to you; however, the network equipment is not necessarily dedicated to you. While you can set up virtualized private networks within a provider's network hardware, you will not be able to completely physically isolate your network hardware from that of other developers.
It's very rare to find single-tenant SaaS.
It's very rare to find single-tenant SaaS or any cloud-based application that uses single-tenant hardware. Typically, the only single-tenant applications are ones that require a high level of security, such as financial applications or government services. SaaS solutions that offer quick online sign-up typically will not provide single-tenancy. Instead, these companies rely on shared servers with high levels of virtualization. If you're working on a service that has financial information, such as social security numbers or bank account information, it might be good to talk with your cloud providers when setting up a contract to find out if they offer single-tenant options.
Dig Deeper on SaaS application strategy
Event-driven computing means no IaaS provisioning and no data center to run. Can I migrate all enterprise apps to be event-driven? Continue Reading
What is runtime as a service and how does it differ from platform as a service and infrastructure as a service? Continue Reading
The DevOps model is taking off as cloud adoption grows. But what exactly are the key responsibilities of a DevOps team in the enterprise? Continue Reading
Have a question for an expert?
Please add a title for your question
Get answers from a TechTarget expert on whatever's puzzling you.