Q
Evaluate
Weigh the pros and cons of technologies, products and projects you are considering.
Cloud-burst model helps companies boost computing capacity as needed
In this answer, expert Chris Moyer discusses when and how organizations can use the cloud-burst model to automatically scale capacity as needed.
We're looking into a cloud-bursting arrangement. What are some pros and cons of this model? What should we consider while deciding whether to go the cloud-burst route?

Download this free guide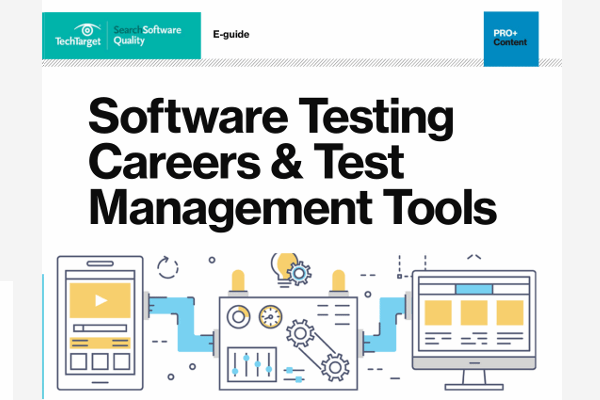 Guide: Software Testing Careers & Test Management Tools
The role of the software tester has undergone significant upheaval and change in recent years. To help get you situated in today's landscape, we filled this guide with advice, research, and user reviews of popular test management tools.
Cloud bursting is a deployment model in which applications run in a private cloud or data center and "burst" into a public cloud when an organization needs more computing capacity. A cloud-burst approach is an excellent solution for organizations that have a lot of existing infrastructure but need to add support for high-traffic events.
For example, a business may have all the servers it needs to host its e-commerce website on an average day. But on "Cyber Monday," the Monday following Thanksgiving, when marketers encourage people to do holiday shopping online, the company may expect 10 times the normal amount of traffic.
When using cloud bursting, companies do need to worry about interoperability.
Obviously, most companies prefer to avoid buying extra servers just for that one day's usage. Instead, cloud computing vendors now offer support to help businesses "cloud burst" -- that is, offload their extra requests to the cloud on top of their existing infrastructures.
Typically, entering into a cloud-burst arrangement involves obtaining consulting expertise to make sure that the company's applications will properly migrate to the cloud and handle scaling to the cloud as needed. Such arrangements usually aren't the right call in cases involving launching a new business or application. But for companies that already have solid infrastructures, the cloud-burst approach can provide a great way to add elasticity.
When using cloud bursting, companies do need to worry about interoperability. They need to make sure that their databases can interact properly when scaling out to the cloud -- and that they retain all that data when scaling back down.
Typically, companies taking the cloud-burst approach will put their master servers in their data centers with backup servers on the cloud-computing platform. They may be able to host load balancers in both locations, or they may wish to control that entirely within their own infrastructures. In the end, it's the company's choice to decide how much control -- and how much risk -- they want to take by placing more services in the cloud.
Dig Deeper on Cloud application development and deployment
Event-driven computing means no IaaS provisioning and no data center to run. Can I migrate all enterprise apps to be event-driven? Continue Reading
What is runtime as a service and how does it differ from platform as a service and infrastructure as a service? Continue Reading
The DevOps model is taking off as cloud adoption grows. But what exactly are the key responsibilities of a DevOps team in the enterprise? Continue Reading
Have a question for an expert?
Please add a title for your question
Get answers from a TechTarget expert on whatever's puzzling you.