Meet the Editors
SearchCloudApplications has a team of dedicated editors who bring you the best cloud, SaaS and PaaS application information. We keep in constant contact with users and top technical experts to bring you a constant stream of original content. Here's a look at who's behind the site: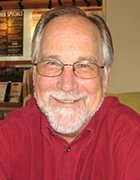 Dave Bernard News Director dbernard@techtarget.com
Dave Bernard is the news director for TechTarget's Applications Development, ERP and Health IT Group. He has more than 30 years of journalism experience, including 10 years in newspapers. The bulk of his experience has been editing and managing technical content for IT publications and events, working with authors, speakers and vendors, and developing print and online products. He previously worked for Penton Media as editorial director, custom media.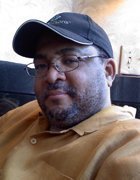 Darryl K. Taft News Writer dtaft@techtarget.com
Darryl K. Taft covers DevOps, software development tools and developer-related issues from his office in the Baltimore area. He has more than 25 years of experience in the business and is always looking for the next scoop. He has worked at various technology publications including Government Computer News, Computer Systems News (CSN), CRN and eWEEK. Taft is a member of the Association for Computing Machinery (ACM) and was named "one of the most active middleware reporters in the world." He also has his own card in the "Who's Who in Enterprise Java" deck.​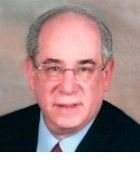 Joel Shore News Writer jshore@techtarget.com
Joel Shore is a technology journalist, author, and editor for nearly 30 years. A popular keynote speaker at industry events, he has moderated hundreds of webcasts and videocasts, including the IBM/Intel Virtual Conference Series. Perhaps best known as the co-founder and longtime director of the Computer Reseller News (CRN) Test Center, Joel has written, edited, and published hundreds of product reviews, penned a long-running opinion column, and is the author or editor of six books on personal and business computing. He served for five years as senior systems analyst at a major Northeastern bank, as director of point-of-sale systems for two national retail chains, and as a retail merchandise analyst.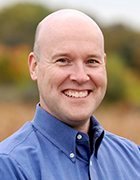 Scott Wallask Editorial Director swallask@techtarget.com
Scott Wallask is the editorial director for TechTarget's Applications Development, ERP and Health IT Group, for which he oversees content strategy and operations for eight websites. He is an award-winning content leader with more than 20 years of professional journalism and conference planning experience covering the healthcare, high-tech and life science industries. A former newspaper reporter, he graduated magna cum laude from Northeastern University in Boston with a bachelor of arts degree in print journalism.

Jan Stafford Executive Editor jstafford@techtarget.com
As executive editor, Jan Stafford plans and oversees strategy and operations for the application development editoral group. She works closely with the editorial team to keep the group's sites focused on the information needs of software developers, testers, project and QA managers and others in the software development community. Jan has covered the computer industry for over 20 years, writing about everything from personal computers to operating systems to server virtualization to application development. She has served in top editorial positions with several national trade publications as a contributor to such publications as PC Week Inside and Investor's Business Daily and as a speaker at industry conferences.

Brein N. Matturro Managing Editor bnally@techtarget.com
As group managing editor, Bree works with the application development editorial team to make sure the sites are up to date with news, tips and expert advice while maintaining a high editorial standard. She also assembles all of the site e-newsletters. Before starting at TechTarget in October 2005, Bree worked at MIT. She graduated with a BA in English from the University of Maine, Orono in 2001. Email Bree with any comments or suggestions for the sites.