michelangelus - Fotolia
News
Stay informed about the latest enterprise technology news and product updates.
ScaleArc for SQL Server now integrated with Azure SQL DB
This product update explores a new database load-balancing software release, ScaleArc for SQL Server, which is integrated with Microsoft's Azure SQL Database.
This Article Covers
RELATED TOPICS
ScaleArc's recent database load-balancing software release, ScaleArc for SQL Server, is now integrated with Microsoft's Azure SQL Database.
ScaleArc for SQL Server, released on Sept. 19, was designed to help businesses using Microsoft Azure SQL Database "get data and apps to the cloud faster," said Justin Barney, president and CEO of ScaleArc, a database load-balancing software company founded in 2009 and based in Santa Clara, Calif. The product became available on the Google Cloud Platform as of Oct. 12, 2017.

Download this free guide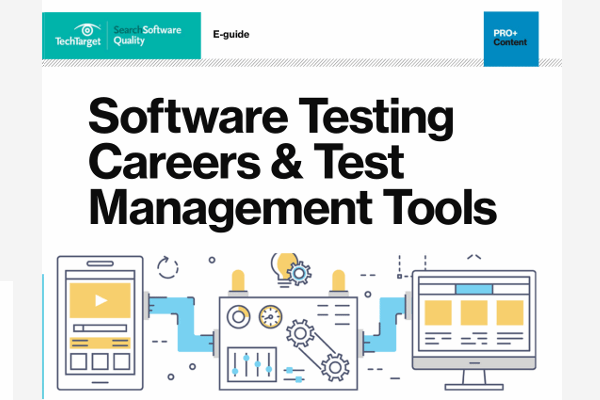 Guide: Software Testing Careers & Test Management Tools
The role of the software tester has undergone significant upheaval and change in recent years. To help get you situated in today's landscape, we filled this guide with advice, research, and user reviews of popular test management tools.
By submitting your personal information, you agree that TechTarget and its partners may contact you regarding relevant content, products and special offers.
You also agree that your personal information may be transferred and processed in the United States, and that you have read and agree to the Terms of Use and the Privacy Policy.
This product update takes a look at what the new ScaleArc for SQL Server software does and explores its benefits for businesses and developers, as well as how a Microsoft Data Platform MVP uses it.
What ScaleArc for SQL Server does
ScaleArc for SQL Server load-balancing software automates the routing of traffic into a database from application servers, according to Barney. ScaleArc database load-balancing software can direct traffic into the database on behalf of the application, enabling apps to use underlying database functionality without programming database logic into the app.
Barney noted that users of Azure SQL and Microsoft Azure cloud database as a service can use ScaleArc to support failover between cloud regions and reduce the latency common in hybrid cloud deployments. For developers and architects, he said, ScaleArc simplifies maintaining continuous availability and performance of apps in cloud deployments, while reducing code changes.
David Klee, a Microsoft Data Platform MVP and founder of Heraflux Technologies, an IT consulting firm in Scarborough, Maine, has found that ScaleArc for SQL Server enables adding high availability as applications are scaled, which he'd found difficult to do before.
"ScaleArc is basically software that you either click through on a cloud and use, or it's a software appliance that you download and deploy locally," Klee said. With it, the user abstracts applications from the data tier, avoiding database logic in the application code. "So, when you go to your app, you just point it to the ScaleArc instance instead of the database. That'll get you up and running."
Why it's cool
With ScaleArc, you can essentially scale out your database workload without making any application changes.

David Kleefounder, Heraflux Technologies
Optimizing application and data workflow performance via the cloud is more efficient and cost-effective than the traditional path of buying more hardware, Klee said. On a recent SQL Server project, his client had found a slow database problem was not fixed by spending $1.5 million on hardware. So, Klee said, the company had to look at options, such as changing the application and praying that the replacement is better. Instead, he suggested using ScaleArc for SQL Server. "With ScaleArc, you can essentially scale out your database workload without making any application changes," Klee said.
For software engineers, Barney said, ScaleArc's database load-balancing tool can eliminate a lot of the coding work that's needed to utilize modern cloud databases. "So, developers can focus on writing really good code with really good queries and letting the ScaleArc software manage the traffic in and out of the database environment," he said.

Other ScaleArc for SQL Server functionalities developers are using are global connection pooling and connection management, as well as caching. "The ability to cache queries and result sets without having to do it from the application code saves time and costs," Barney said. Just click on a particular query pattern, and the tool automatically turns it into a cache rule and starts caching it. "That has the ability to significantly boost performance," he said.
ScaleArc's cool factor for native cloud application development is eliminating the need to program database logic into the application, according to Barney. Enterprise developers can also use the new ScaleArc for SQL Server release with Microsoft Azure Active Directory for user authentication.
Summing up, Klee said finding ScaleArc allowed his team to scale a database workload outward, a strategy they haven't been able to do with any similar tool. "There's hardware storage acceleration and some in-memory constructs, but there's really nothing else out there that has worked for us."

What it costs
The pricing of ScaleArc for SQL Server varies with database capacity and starts at $40,000 for ScaleArc capacity to front-end 32 SQL Server databases.
Next Steps
Ways to avoid Microsoft Azure PaaS load test woes
Load testing for Windows and Java? Look at Seapine
Be sure to include load testing for better app performance
Dig Deeper on Cloud application development and deployment
PRO+
Content
Find more PRO+ content and other member only offers, here.