Definition
private PaaS (private platform as a service)
Private platform as a service (private PaaS) is software that facilitates development, deployment and operations for IT on a private infrastructure or behind a firewall.

Download this free guide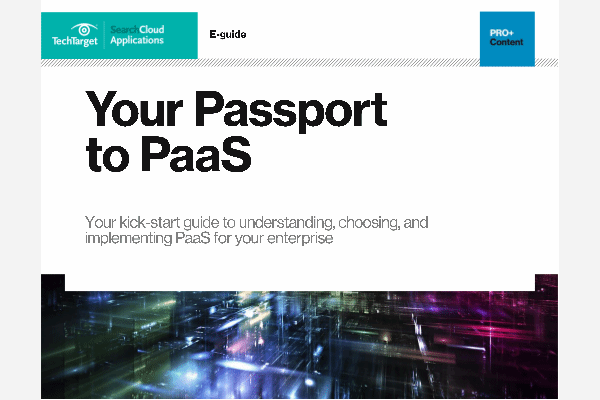 4 Ways to Take the Fear Out of Picking a PaaS Vendor
With dozens of PaaS vendors all touting different approaches, it's easy to get overwhelmed when looking to buy and implement these tools for your business. Discover 4 key approaches that will help you make a solid PaaS purchasing decision.
By submitting your personal information, you agree that TechTarget and its partners may contact you regarding relevant content, products and special offers.
You also agree that your personal information may be transferred and processed in the United States, and that you have read and agree to the Terms of Use and the Privacy Policy.
Like public PaaS, private PaaS lets developers code, test, design and manage their organizations' cloud-based systems. Developers have greater control over the more nimble private PaaS, but that control comes with added responsibilities and expenses. The hardware and software needed to support private PaaS must be bought, set up and maintained by the customer's IT department.
Some of the differences and benefits of private PaaS include the ability to scale to a public cloud or become a hybrid cloud when extra processing is needed and the ability to develop cloud applications that could not exist in the cloud for security reasons. Private PaaS also consolidates a company's cloud development into one environment. Nevertheless, private PaaS attracts customers with concerns about shadow IT and rogue applications developed on public PaaS.
Pushback to public platform as a service offerings over concerns about control, security and compliance prompted some vendors to begin offering private PaaS.
Continue Reading About private PaaS (private platform as a service)
PRO+
Content
Find more PRO+ content and other member only offers, here.