A data silo is a repository of fixed data that remains under the control of one department and is isolated from the rest of the organization, much like grain in a farm silo is closed off from outside elements. Data silos can have technical or cultural roots.
Top Development Terms to Know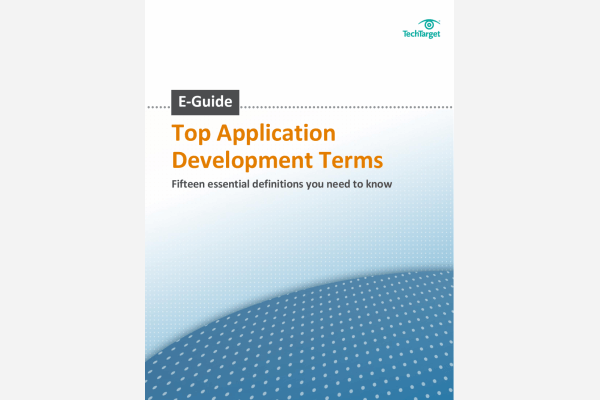 Use this quick guide to bone up on your knowledge of the 15 most popular development terms right now.
By submitting your email address, you agree to receive emails regarding relevant topic offers from TechTarget and its partners. You can withdraw your consent at any time. Contact TechTarget at 275 Grove Street, Newton, MA.
You also agree that your personal information may be transferred and processed in the United States, and that you have read and agree to the Terms of Use and the Privacy Policy.

Data silos tend to arise naturally in large organizations because each organizational unit has different goals, priorities and responsibilities. Data silos can also occur when departments compete with each other instead of working with each other towards common business goals. Information silos are generally viewed as a hindrance to effective business operations and organizations are increasingly trying to break down silos that are a barrier to collaboration, accessibility and efficiency.
In recent years, data silos have faced increasing criticism not only because they impede productivity but also because solos negatively impact data integrity. When two or more in-house silos exist for the same data, their contents are likely to differ, creating confusion as to which repository represents the most up-to-date version. As a result, current (or more recent) data may accidentally get overwritten with outdated (or less recent) data. Although it can be challenging to integrate data from systems that were not originally intended to work together, cloud storage is helping organizations to create a more unified view of data, provide better access to data and help ensure data consistency.
For frequently modified information, cloud backup offers a reasonable alternative to data silos, especially for small and moderate quantities of data. When stored information does not need to be accessed regularly or frequently, it can be kept in a single cloud archive rather than in multiple data silos, ensuring data integration (consistency) among all members and departments in the organization. For these reasons, many organizations have begun to move away from data silos and into cloud-based backup and archiving solutions.
Continue Reading About data silo
PRO+
Content
Find more PRO+ content and other member only offers, here.
Margaret Rouse asks:

Has your work ever been negatively impacted by data silos within your organization?