cloud orchestrator definition
A cloud orchestrator is software that manages the interconnections and interactions among cloud-based and on-premises business units. Cloud orchestrator products use workflows to connect various automated processes and associated resources. The products usually include a management portal.
Top Development Terms to Know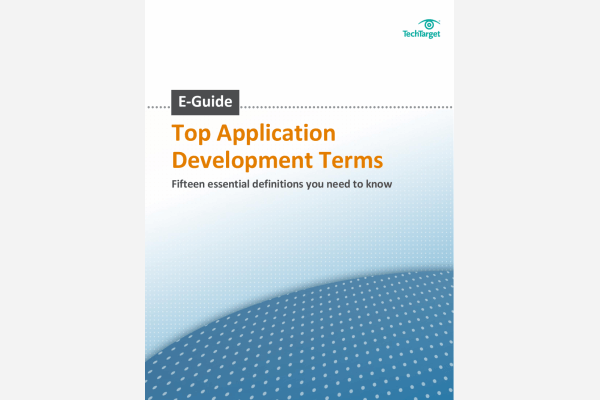 Use this quick guide to bone up on your knowledge of the 15 most popular development terms right now.
By submitting your email address, you agree to receive emails regarding relevant topic offers from TechTarget and its partners. You can withdraw your consent at any time. Contact TechTarget at 275 Grove Street, Newton, MA.
You also agree that your personal information may be transferred and processed in the United States, and that you have read and agree to the Terms of Use and the Privacy Policy.

Orchestration, in an IT context, is the automation of tasks involved with managing and coordinating complex software and services. The endeavor is more complex in a cloud environment because it involves interconnecting processes running across heterogeneous systems in multiple locations. Processes and transactions have to cross multiple organizations, systems and firewalls.
The goal of cloud orchestration is to, insofar as is possible, automate the configuration, coordination and management of software and software interactions in such an environment. The process involves automating workflows required for service delivery. Tasks involved include managing server runtimes, directing the flow of processes among applications and dealing with exceptions to typical workflows.
Vendors of cloud orchestration products include Eucalyptus, Flexiant, IBM, Microsoft, VMware and V3 Systems.
The term "orchestration" originally comes from the study of music, where it refers to the arrangement and coordination of instruments for a given piece.
Continue Reading About cloud orchestrator
Dig Deeper on Cloud data integration and application integration
PRO+
Content
Find more PRO+ content and other member only offers, here.