SnapLogic is a software company that offers cloud integration products to allow customers to connect cloud-based data and applications with on-premise and cloud-based business systems. The products are designed to allow even business users with limited technology skills to access and integrate data from different sources.

Download this free guide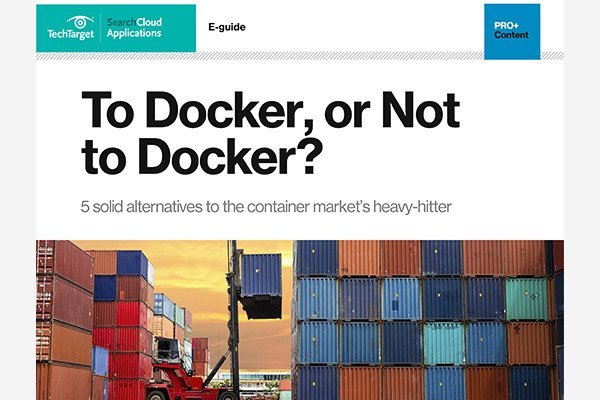 Instant Download: 5 Solid Alternatives to Docker
In this guide, 20-year software development expert Mark Betz outlines 5 alternatives to Docker, complete with hands-on advice.
By submitting your personal information, you agree that TechTarget and its partners may contact you regarding relevant content, products and special offers.
You also agree that your personal information may be transferred and processed in the United States, and that you have read and agree to the Terms of Use and the Privacy Policy.
SnapLogic encapsulates integration task complexity with "Snaps" to convert integration tasks and subtasks into modular, pluggable pieces of logic. Here's how SnapLogic explains Snaps: "A Snap can perform as simple a task as reading data from a file, or as complex an operation as connecting to an instance of Salesforce.com, analyzing the source data, and providing full access (data and functionality) to all standard and custom objects within Salesforce.com." Modularity makes Snaps portable and reusable in a variety of systems to facilitate integration.
The SnapLogic Integration Cloud allows for all types of integration – batch, real-time, and streaming. It is delivered as a multi-tenant cloud service, designed to handle any variety, volume, velocity (3Vs) and location of data.
The SnapLogic Integration Cloud includes:
SnapLogic was founded in 2006. The company headquarters are in San Mateo, California.
Continue Reading About SnapLogic
Dig Deeper on Cloud data integration and application integration
PRO+
Content
Find more PRO+ content and other member only offers, here.